Small Group Coaching @ Serenity Cafe Live!
Registration Currently Closed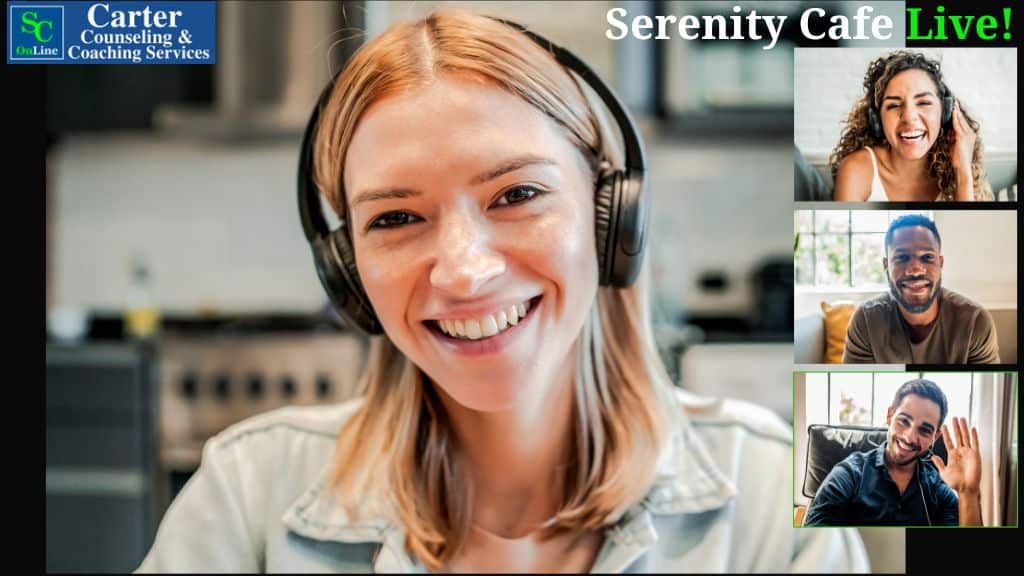 Small Group Coaching - Registration Currently Closed
We are not currently accepting registrations for small group coaching in any Categories: (Addiction Recovery, Codependency & Family Member Recovery, and Adult-Child & Inner Child Recovery). Click any of the Scheduling & Registration buttons below, then  schedule a free 15-minute Consultation with Don to learn more. (There is also a chat button available to message Don with your questions.)
Please Give Us Your Feedback Below
Please take a few moments to complete the survey below. It will give us an idea of where to focus our attention for the next cycle which. We will enroll members and start the group with everyone on board. The groups will be time limited (70-minutes each). Intensive Recovery Coaching Groups will be limited to an average of 8 to 12 weeks. All coaching and support groups are designed to compliment what members are doing in therapy and other community support groups, not replace it.

Small Group Feedback Form

Recovery Rooms @ Serenity Cafe is our newest addition to the Cafe. It's a Community of people in growth mode and the hub for all of our resources. We made these resources for our clients, website visitors, and anyone else who might benefit. If you are new to recovery, we recommend that you work with a professional therapist on many of the courses unless you have experience with therapy and recovery. The resources here at Serenity Cafe are not intended to replace professional help, but to enhance it by offering educational support and community mileau before, during, and after therapy or treatment.